School Data
Standards at Woodlands Park Primary are high and at the end of Key Stage 2, pupil progress and attainment over time has been above both local and national averages in all subject areas.
Phonics Screening Check 2023
Our school follows the Read Write Inc (RWI) synthetic phonics programme. Phonics is the first building block in becoming a reader. Once a child can easily decode words (blend and segment) , then fluency takes hold and comprehension develops. During Year 1, every child undertakes the reading of 40 words-some are "alien" words and some are "real" words. For the past few years, a child has to be able to read 32/40 words correctly in order to pass the Phonics Screening Check. If a child does not pass this in Y1, they will retake in Y2.
Below are the results of the Phonics Screening Check 2023, compared to the national results.

Key Stage One SATs Results 2023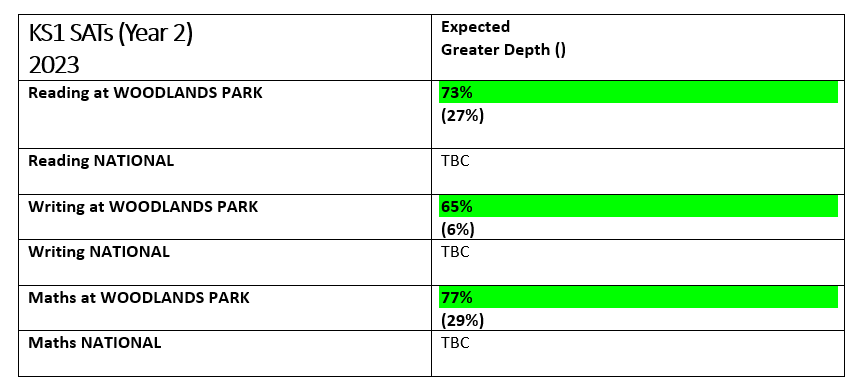 Below is a summary of the schools end of Key Stage 2 results compared to the national average figures for 2023.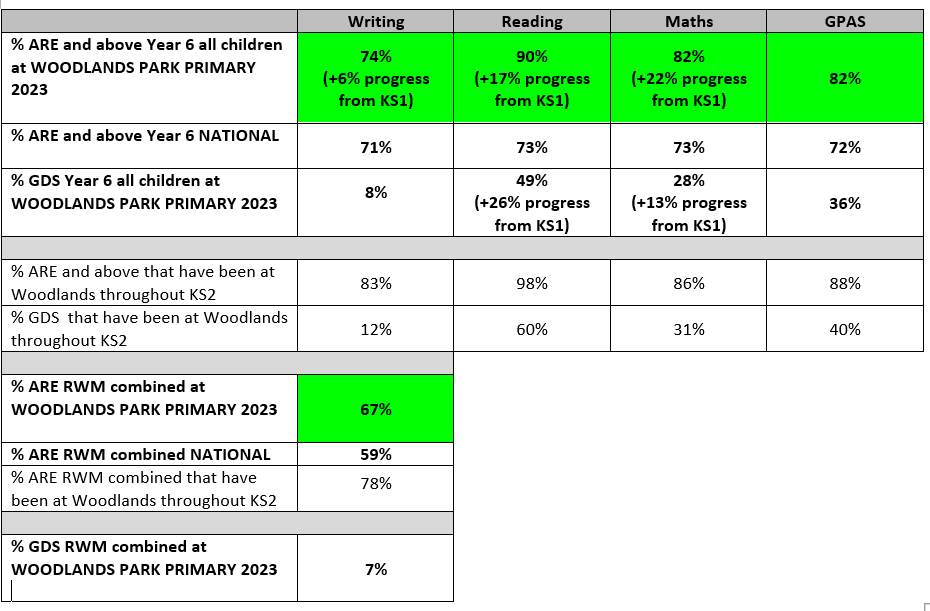 For a more detailed analysis of pupil attainment, please click on the link below to the DFE School Performance Table for Woodlands Park Primary. Our performance at Key Stage 2 results can be found here:
https://www.compare-school-performance.service.gov.uk/school/143412