National Swimming Finals - June 2017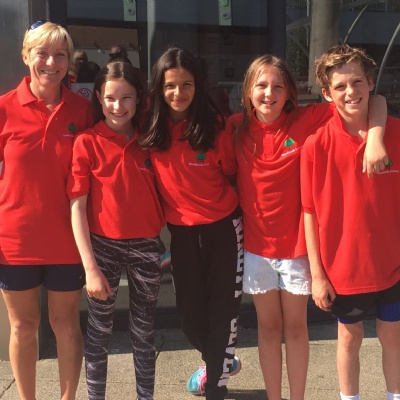 Woodlands Park Excel on the National Stage!
A team from Woodlands Park Primary School competed recently, as one of the top 24 teams in the country, at the English Schools Swimming Finals at Ponds Forge in Sheffield.
Mrs Paula Clough, (PE Teacher) accompanied the year 6 team which consisted of Jasmine D'Cunha, Sophia King, Megan Harris and Thomas Jones (the fifth member of the team, Madison Oman, who helped them qualify for the finals , was unfortunately absent).
The team qualified for the B Final for both of the events, winning the medley relay, ranking them 9th place nationally and coming home 3rd in the freestyle relay final, placing them 11th nationally.
This result was a fantastic achievement for the school and an inspiration for other young swimmers!