We're going on an egg hunt......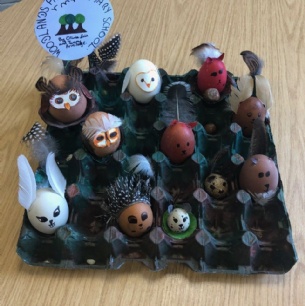 ...clues need to be answered...
On Friday 26 April, Woodlands Park participated in an Easter egg hunt. All the classes joined with their partner classes to the excitement. The older children had to answer questions to crack the code winning a yummy chocolate egg. The younger children had slightly easier questions and used the first letter from the answer to unscramble the hidden word. This was a fun time to spend time with other children and scavenge for the clues. The children could also enter a decorated egg competition, with a winner in each year group winning a bigger Easter egg.
Written by Maddy & Izzy in Year 6