Warburtons Bread Making - January 2018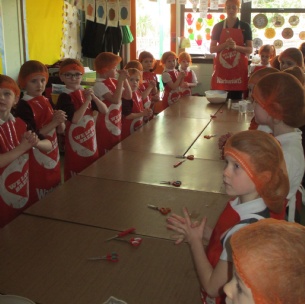 Bread making for Years 1 & 2
Warburtons held a healthy eating and practical food workshop at Woodlands Park Primary School.
The children discovered facts about the history of Warburtons as well as learning about healthy eating and food hygiene. Once they had their hairnets and aprons in place they could start on the dough.
The children shaped the dough and it was then baked in time for them to take home. Warburtons also kindly donated lots of Warburtons goodies to the class.
The children really enjoyed the workshop —Thank you Warburtons!