Children's Mental Health Week 2022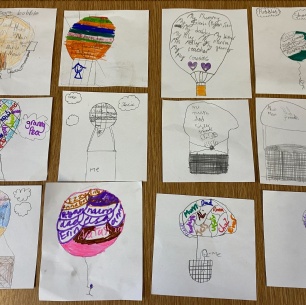 This week our children have been focusing on mental health for Children's Mental Health Week.
Year 5 have been drawing support balloons to show the people who are there for them.
They have also written well-being targets on a star and shared tips for supporting their own well-being as well as the well-being of others.
You can see more of their in our gallery section or on our Facebook page.