Christmas Festivities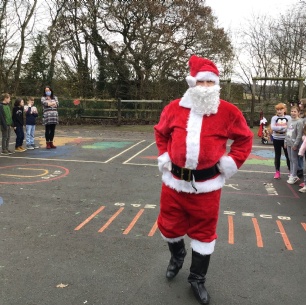 Ho ho ho! We had a very special visitor today at Woodlands Park as Father Christmas came to see our very excited children and give out some presents!
Thank you to WPFA for organising the visit
Our children also enjoyed their Christmas Dinners today and yesterday and have been decorating our Christmas trees which were kindly donated by Freedom Garden Services!
Check out our Christmas photo gallery to see more!